Experience top-of-the-line equipment and technology backed by 10 years of industry experience
Hiring a teleprompter can help perfect a performance and keep your production on time and on budget.
We go to great lengths to ensure you receive market-leading equipment, up to date with industry technology and trends. Our highly trained team are experienced across television broadcast, corporate events, award ceremonies and concerts.
No matter your production requirements, we have the equipment and operator to meet your needs.
Software & Controls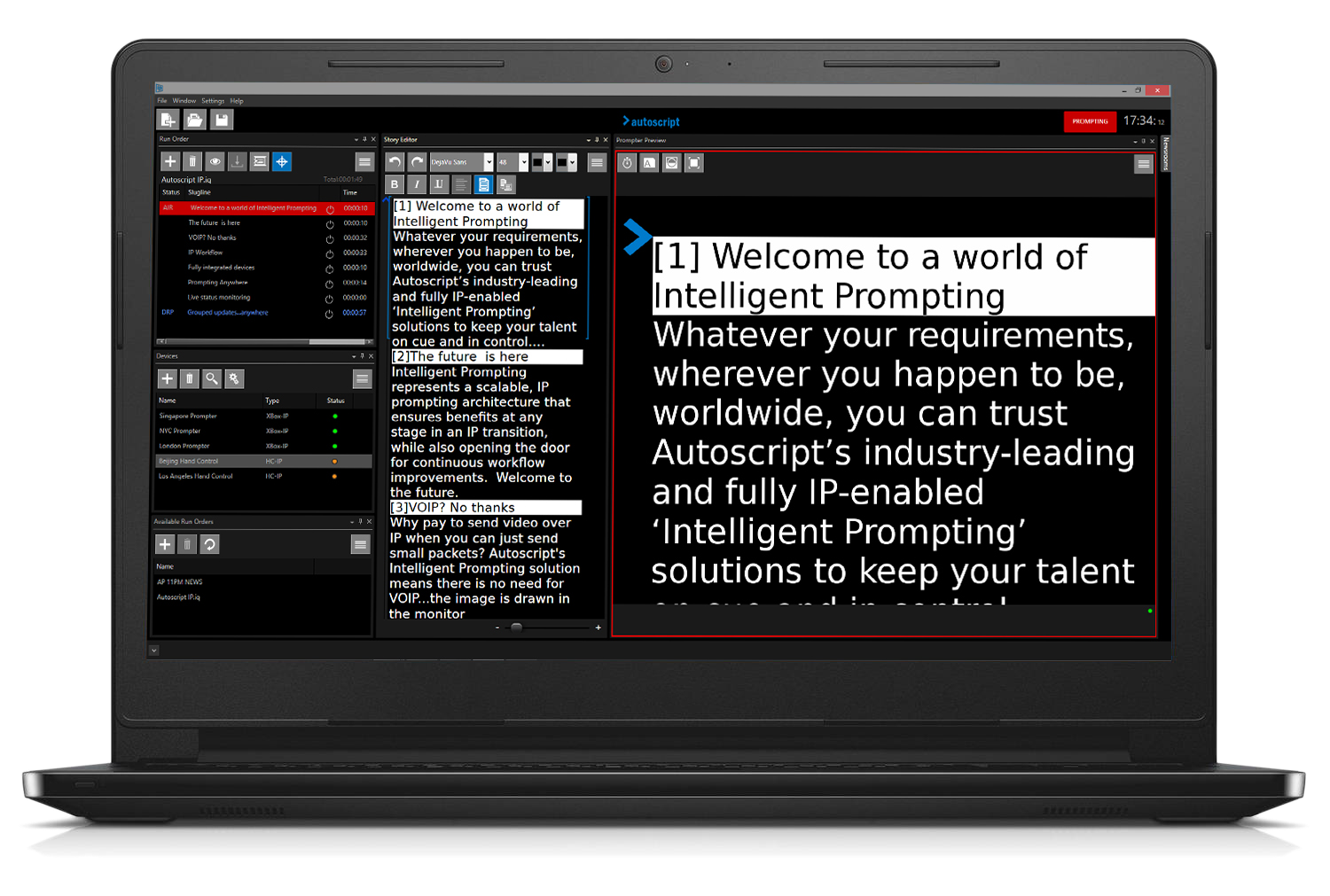 Professional teleprompting broadcast software adaptable to any studio, newsroom or location. Extremely reliable and flexible to the demands of the broadcast environment.
Features:
Live script changes, while prompting
Newsroom integration
Remote IP prompting (e.g. prompting to an on-camera IP monitor in a second location)
Colour output, perfect for stage directions
Smooth scroll control for effortless reading
Easy navigation around the script with the ability to quickly prompt from any section
Supports rundown changes
Broad range of font sizes, styles and language characters
Optional cue marker, so talent can find their place easily
2 x SD-SDI outputs via BNC (plus analogue video if required)
On Camera
Studio Cue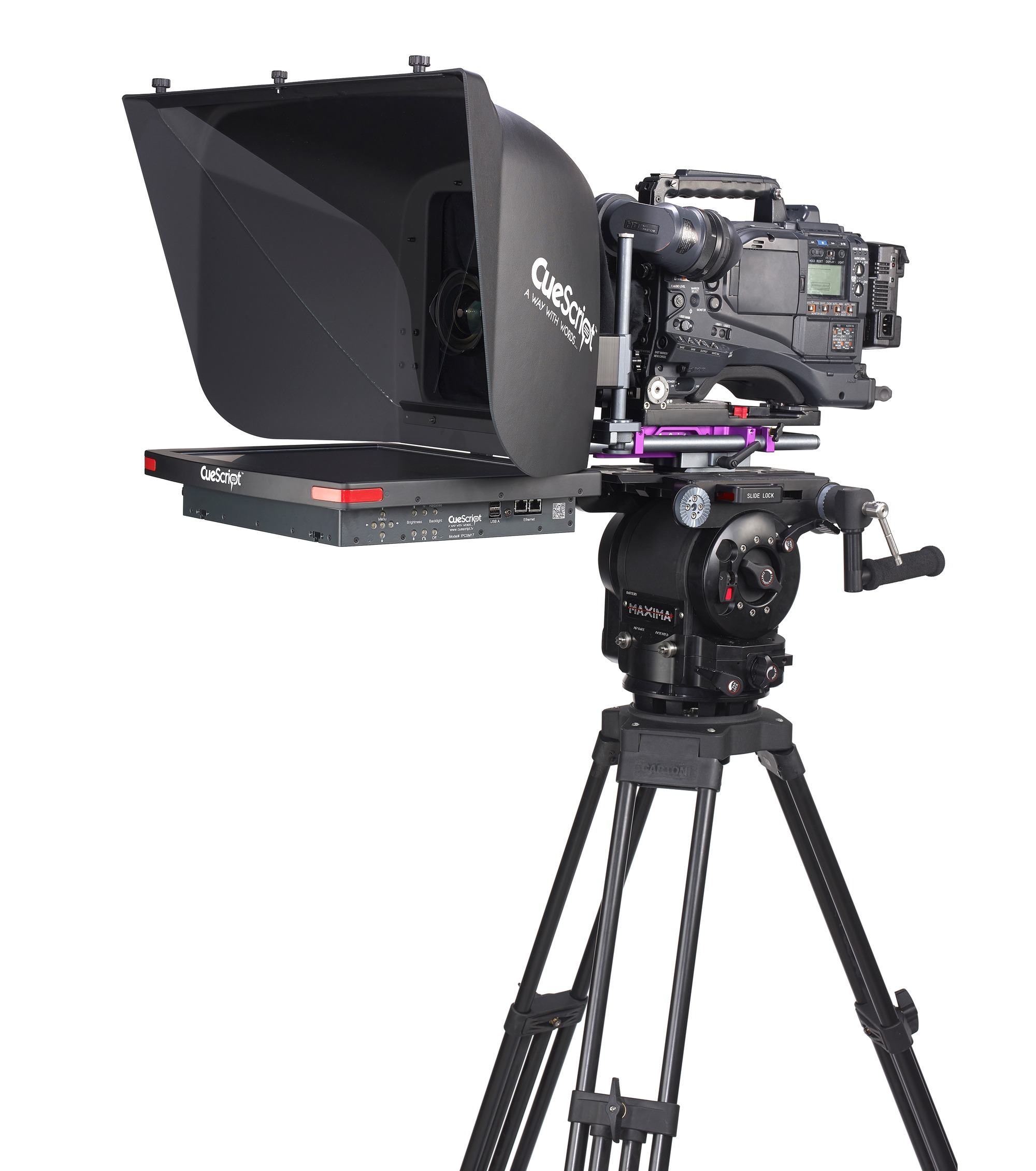 15" and 19" on-camera teleprompters with large hoods to fit over box lenses, allow wide angle shooting and long-distance reading.
The LED monitor uses significantly less power than existing back-lit systems, increasing the monitor's efficiency and ability to be powered from the camera head.
Great For:
Long-distance reading
Wide-angle shots
Great clarity- less strain on the eyes
Low energy consumption
Features:
Systems can be used with standard and wide-angle shots
Higher contrast levels for greater clarity
Smooth, fast refresh, resulting in less strain on the eyes
Reading range: 6 metres (18 feet)
4.3 format essential for reducing scanning movement in presenters' eyes
Increased display longevity
Lower energy consumption, allowing power to be taken from the camera head
More detailed rendering for nonstandard alphabet languages
Instant warm-up to full brightness
Vision feed input/output: SD-SDI
Compact Cue
10"-12" teleprompter is a highly flexible and lightweight on-camera unit which is quick to setup and very portable, perfect for small DSLR, Arri or ENG cameras.
This system is highly versatile, allowing a camera operator to tilt and pan, track on a dolly, or take the talent's eyeline off-camera in an interview setup.
Great For:
Quick Setup
Portability
Interview/Conversational Situation
Features:
Small, lightweight and secure system for fast repositioning
High brightness LED monitor for greater clarity and daylight viewing
Hood shaped to maximise wide angle shots
Adaptable to all cameras, lenses and shots
Mini Cue

9" – 12" high-bright lightweight monitors which can be mounted above or below the lens of handheld cameras, Steadicams, jibs and Technocranes.
Great For:
Lightweight rigs
Jib, Technocrane and Steadicam
Easy monitor removal
Features:
Lightweight, custom brackets
Secure rig
High-brightness monitor
On Stage
Conference Stands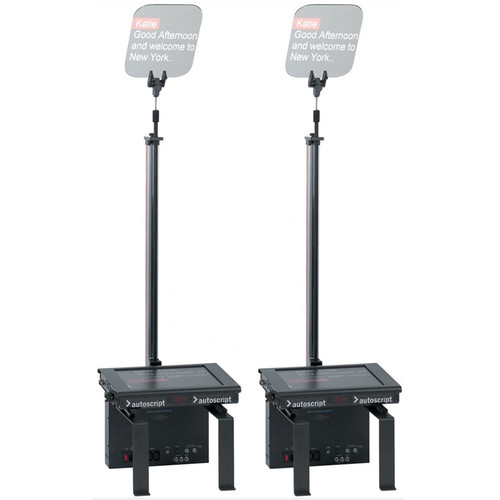 Remotely height-adjustable stands for multiple presenters, with multiple sets of stands available for panels. We can tailor a solution for any on-stage event.
Great For:
Making eye contact with audience
Lectern presentations
Mulitple presenters
Features:
Set of two stands with mirrored glass and monitors
Remotely height-adjustable for multiple presenters
Confidence Monitors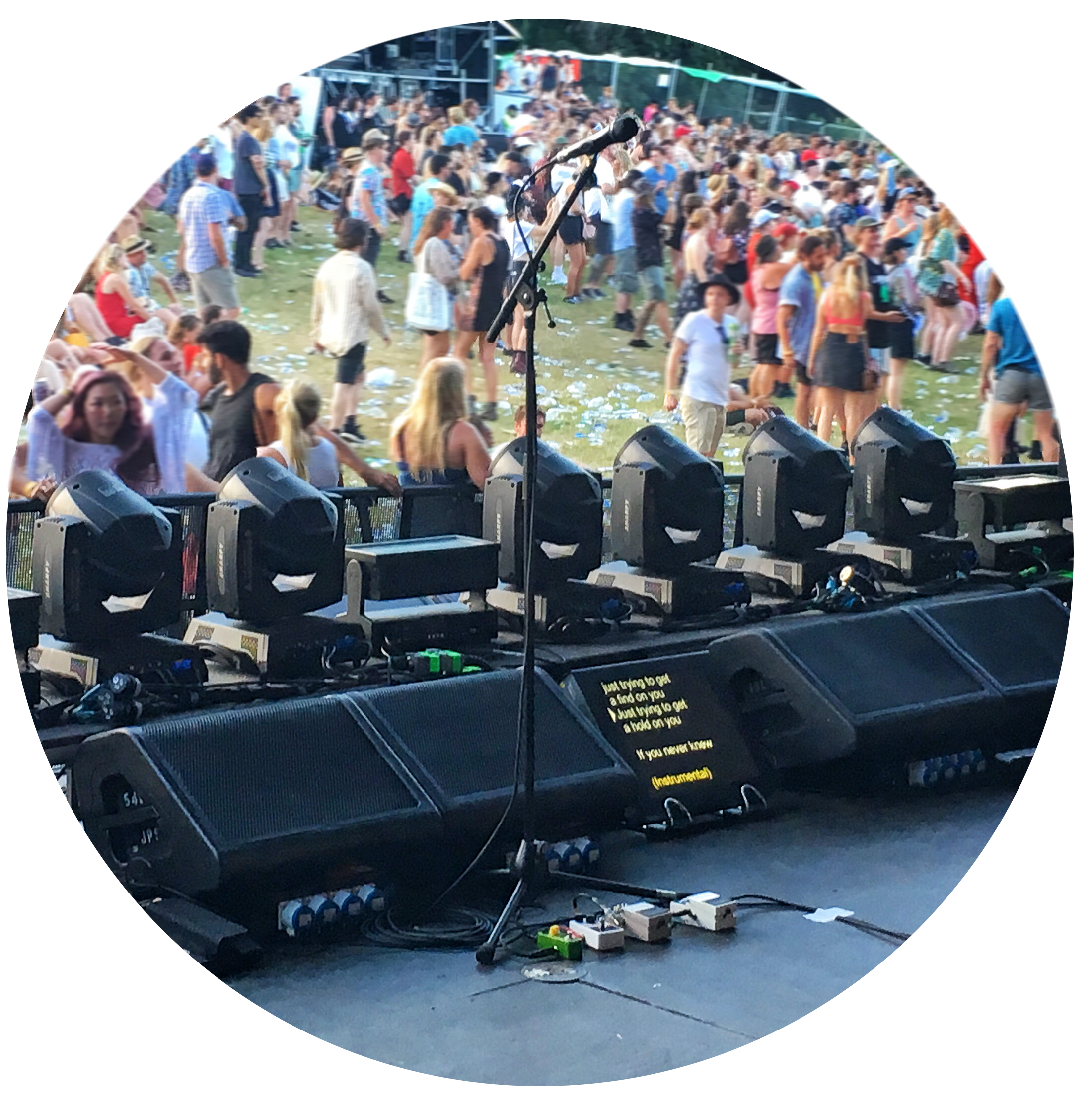 Foldback video monitors for on-stage events. Perfect for panels, interviews or when movement on stage is required.
Great For:
Slide reference display and presenter movement on stage
Lyrics or bullet points
Features:
19" high-bright monitors
Housed in a black stage wedge