Collaboration Between Two Birds
Word Birds is a collaboration between two birds - Dani Cleary and Kennie Ward. Operating in Sydney, we have worked in teleprompting collectively for over 10 years. From Live Television to Corporate Events, we've done it all.
Our Live TV credits include The Voice, The X Factor, Big Brother, I'm A Celebrity Get Me Out Of Here (UK). In the corporate arena we've worked with executives from many of Australia's Top 100 ASX-listed companies – Scentre Group, Westfield Corporation, IAG, Mirvac, QBE, Woolworths and Commonwealth Bank.

Our years of experience working with presenters, can help even a first timer deliver their lines with ease, confidence and a minimum of takes.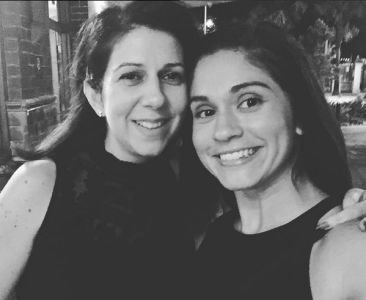 The Birds
Dani Cleary
Word Birds Partner, Dani began her career in television and events on reception at Fox Sports. She went on to manage the autocue department of a large Sydney audiovisual equipment company for several years before joining Presenter Services in early 2011 as a full-time operator.

Dani's experience is broad, particularly in conference and executive prompting, having worked with the CEOs and top management of some of Australia's biggest companies, including News Limited, BHP & Westfield. Dani's television credits also include Hamster Wheel, So You Think You Can Dance and Gruen.
Kennie Ward
Word Birds Partner, Kennie Ward has been a senior operator for Presenter Services since 2011, previously working in the Arts and NGO sectors.

Kennie has a stack of television credits to her name, having operated some of Australia and the UK's highest rating productions, including I'm A Celebrity, Get Me Out Of Here! (UK), The Voice and The X Factor. She's also worked with Executives from some of Australia's largest companies including Commonwealth Bank, Brambles and AMP.
In Tribute
We had our beginnings as colleagues, working at Sydney's leading autocue company, Presenter Services (affectionately known to industry folk as AutoAL).

Word Birds incorporates the values, equipment and service standard of Presenter Services and was created in memory of its Director and our mentor Al Young.

Al provided autocue services to the film and television industry from over 20 years and many of our big name presenters were made much more comfortable when they knew that he or one of his team were there to support them.